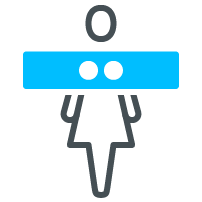 Overview
SoliPACS™ Mammo
SoliPACS™ Mammo is an FDA-approved multi-modality mammography solution designed specifically to increase breast cancer screening participation, improve doctors' diagnostic abilities, enable full IHE compliance, and optimize workflow integration. In concrete terms, SoliPACS™ Mammo allows radiologists to view life-size, high-resolution images, select key images for review, utilize state-of-the-art image enhancement tools, and access relevant reference studies displayed in conformance with IHE mammography standards. Multi-modality hanging protocols and a single layout for different types of files further enhance breast cancer care.

Features
• Optimizes workflow integration and supports an incredible wide variety of input modalities and output hardware
• Improve doctors' diagnostic abilities as it eliminates double reading
• Web-based single point of deployment
• Hanging Protocols with customizable viewing stages
• Current patient and prior studies can be simultaneously viewed and compared
• Allows rapid and efficient diagnosis for radiologists. Hanging protocols are configured to workflow preferences.
Specifications
• DICOM 3.0, HL7, IHE, HIPAA
• FDA Class 2 Device Approval
• CAD support
• IHE compliant with DICOM/HL7/HIPAA standards
• O/S Supported: Microsoft Windows 7 and above