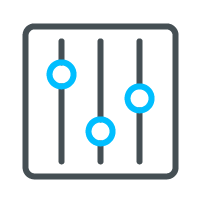 Overview
SoliPACS™ Custom
SoliPACS™ Custom allows our clients to select individual system components to build a bespoke package that best suits their specific needs. One of the exciting developments affecting all our SoliPACS™ suites is their potential for using artificial intelligence. Also referred to as computer cognition, artificial intelligence denotes the ability of machines to recognize clinical problems in digital images ahead of the diagnosing radiologist. EBM Technologies is at the forefront of these developments. We constantly strive to ensure that all our SoliPACS™ suites will help you provide the best available patient care in future too.

Features
• All images from non-DICOM devices and modalities are instantly accessible
• Integrates patient information from analog devices and modalities with HIS, and PACS.
Specifications