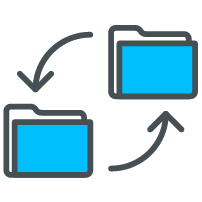 Overview
MobiPACS™ Share
A cloud-based platform for medical image sharing outside of hospital WiFi networks that provides ultimate mobility. Share medical insights wherever you are. The ideal tool for sharing medical expertise around the globe.
Features
• MobiPACS™ Share is a cloud-based platform
• Allows users to share medical images with their patients or other physicians wherever they are.
• Makes uploading images from a CD or computer quick and simple.
Specifications