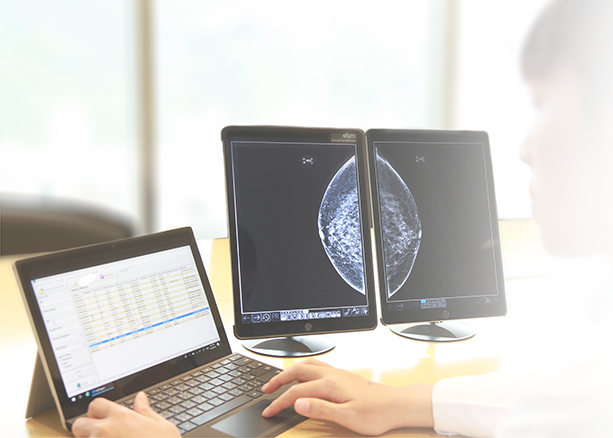 UDE
Server, Viewer, Display AI+ ... All In One
UDE ( Ubiquitous Diagnostic Environment ) App is our newest iOS based mobile display solution that's capable of converting an iPad Pro® into a standalone viewer, display and server, all in one. It offers many highly anticipated features, including the integration of Artificial Intelligence (AI), extendable reporting system and more.
Features
Server: Receive image file from modalities
When acting as a server, UDE is capable to continuously receive image files generated by medical instruments and process image query requests from other viewers simultaneously. All image files are stored in the iPad Pro's storage space, depending on the storage size of the iPad Pro itself.
Viewer: Query/Retrieve image data from server
The UDE App utilizes DICOM communication to enable smooth image data transmission between iPad Pros and PACS servers. It offsets traditional workstation mobility disadvantages, allowing clinical users, in hospital network environments, to actively retrieve medical image data in PACS servers back to iPad Pro(s) for display.
Mammography hanging protocols
UDE-based viewers offer a range of mammography hanging protocols that's fully customizable and ensures physicians to have the best mammography viewing experience on the go, without compromising the work efficiency and image display quality.
UDE Workflow
© 2019 EBM Technologies. All Rights Reserved.